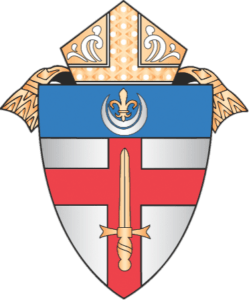 WELCOME!
Our schools are Christ-centered communities dedicated to the faith formation, academic excellence and individual growth of our students, all rooted in the Gospel message of Jesus Christ.
The Roman Catholic Diocese of Covington has 38 Catholic schools, from preschools through high schools. We're located where you need us, throughout Northern Kentucky. Come discover all the benefits that a Catholic school offers!
To the parents of Holy Family School
Holy Family School
Holy Family School is a K-8 Catholic elementary school in the Diocese of Covington.
It is one of six elementary schools that make up the Alliance for Catholic Urban Education (ACUE).
Current contracted staff: 1 principal/teacher and 2 teachers.
Current enrollment: 42 students.
Holy Family School began as a parish school, St. Benedict School, and has operated in its current building at 338 E. 16th Street, Covington, since 1922.
In 1988, Bishop Howard and St. Benedict schools in Covington merged to form Holy Family School.
(866) 393-6659
Sad or scared? Call the S.T.O.P! Tipline to report bullying, physical or sexual abuse, if someone threatens to bring a gun to school, a student in a living situation where there are illegal drugs or addiction, concern about a possible suicide, or anything else you've seen or heard that's bothering you. And you only have to leave your name and number if you want to.