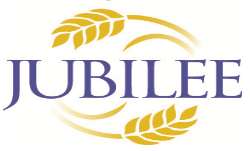 Bishop John Iffert, 25 years
'God calls us to happiness' and Bishop found it in the priesthood
Laura Keener, Editor
As Bishop John Iffert's 25th jubilee as a priest approaches, the Messenger sat down with him to learn more about his vocation story, his understanding of the priesthood and what wisdom he has learned about people.
After graduating from Illinois State University in 1988 and earning a Bachelor's degree in political science, he accepted a fellowship with the State of Illinois and worked for four years as an analyst in Illinois' Bureau of the Budget. In August 1992 he entered Mundelein Seminary discerning a vocation to the priesthood for the Diocese of Belleville.
His decision to enter seminary was one that had been developing over time. As a young person, during a retreat, Bishop Iffert said he had a "strong conversion moment," which spurred him to become more active and involved in his parish.
He was a reader and server at Sunday Mass at his child- hood parish, Sacred Heart Parish, DuQuoin, Il. As a young adult, he was a catechist preparing young Catholics for the sacrament of Confirmation at St. Joseph Parish, Springfield, Il. Through small encounters with others — listening to their life stories, their joys and sorrows and through small acts of kindness, like carrying an elderly women's groceries — Bishop Iffert came to "a moment when I just realized I want to do a lot more of that and a lot less of what I had been doing professionally," he said. "There was no big dramatic moment for me … it was a quiet little moment."
When it came time to talk to his dad about his decision to enter seminary, Bishop Iffert remembers two hesita- tions: "I wasn't at all certain when I entered seminary … it was something I thought maybe I'm having this call and I'm open to seeing if there's something there," but wasn't sure if he would complete seminary and didn't want to let down or embarrass his family.
"I was afraid my dad would be disappointed that he wasn't going to have grandchildren with his own last name," to which his dad replied, "Don't be stupid, I have grandchildren, it doesn't matter what their names are."
His dad's response to his doubts about his vocation still impresses him. Mr. Iffert explained that the last time he had checked the tax filing, over 30,000 occupations were listed. "If a guy was kind of clever and could do pretty much whatever he set his mind to, he said, how would you ever decide from 30,000 things which one of them you were going to do?," Bishop Iffert said his dad told him. "And then he said, 'John, if you become a priest, we're going to be proud of you. If you go there and you spend one night in the seminary and you decide it's not
for you, we're going to be proud of you. We're proud to have a son who would even think about this.' That just really helped take away a lot of the stress," Bishop Iffert said.
Bishop Iffert earned a Bachelor of Sacred Theology and Master of Divinity degrees from Mundelein Seminary and on June 7, 1997, Cardinal Wilton Gregory (then Bishop of Belleville) ordained Bishop Iffert a priest for the Diocese of Belleville.
His first parish assignment was as parochial vicar at the Cathedral of St. Peter, Belleville, (1997-2000). He has been pastor of several Illinois parish- es: Immaculate Conception Parish, Columbia (2000-20003); St. Mary the Immaculate Conception Parish, Mt. Vernon (2008–2021); St. Barbara Parish, Scheller (2016–2021); and St. Stephen Parish, Caseyville (Jan. 2021– July 2021).
During his priesthood, Bishop Iffert has served on many boards and councils. For 10 years (2010–2020) he served as vicar forane of first the East and then the North Central Vicariates in Belleville and as co-vicar for priests. He has served the Diocese of Belleville as a member of the College of Consultors, the Presbyteral Council, the Priest Personnel Board, the Diocesan Finance Council, the Catholic Service and Ministry Appeal Board, and the Board of Directors of Camp Ondessonk.
In Oct. 2020, Bishop Michael McGovern appointed him vicar general and moderator of the Curia for Belleville. In July 2021, Pope Francis appointed him Bishop of Covington; he was consecrated and installed Sept. 30, 2021 at the Cathedral Basilica of the Assumption.
"Of course, one of the highlights (of my priesthood) was coming here; coming to Covington as your bishop is a huge grace and a huge gift, and so that, of course, stands out in an incredible way," Bishop Iffert said when asked about any moments that stand out.
Also as bishop, Bishop Iffert believes he has come to a greater understanding of what it means to be a "spiritual father" to his priests and people. "Whenever I hear someone speaking well of our priests … I love it when I hear people brag on their priests … there's just something inside of me where I just feel so happy and proud for that priest and for the Church … that's a marvelous thing," he said.
But mostly what really touches his heart and stands out are the very type of moments that brought him to the priestly vocation in the first place — small encounters with others, listening to their life stories, their joys and sorrows and accompany- ing people on their faith journey.
"I'd say the things that affect me most deeply are those extraordinary moments of healing and con- version. When you get to walk with someone through something and you see them come out the other side stronger, kinder, more loving, more whole, understanding the limitations of themselves and the people around them. That's amazing," Bishop Iffert said.
During his 25 years as a pastor Bishop Iffert has "come to believe that in every community, there's a local genius … every person has an intelligence that I don't have, has a giftedness that I don't have, has an experience that I don't have. And if I can remain kind and curious and approach that with the respect for the sacred that is in them … if we can journey together and I can learn something from their intelligence, from their genius; in other words in every Christian is the Holy Spirit and in every person are traces of God's creation that are helpful and unique — I just love that; I love encountering that."
Bishop Iffert said that his thoughts on the priesthood has also evolved over time. "Early on, I thought priesthood was much more about me and what I could do for the community. Now I see it much more about the life of the Church. I see priesthood as a vocation that is in the context of the Church. It is a vocation of leadership, but it's leadership in the context of the Body of Christ … I can't separate my understanding of priesthood from my understanding of what it means to be Church and with the dignity of all the baptized, all of God's children … There's much more of a sense of connectedness and leading from the middle, from in the midst of the life of the people, leading from there. It's much easier to be happier that way."
And one thing that Bishop Iffert said he is "convinced" of is, "God calls us to happiness."
Bishop Iffert invites young men and young women to really think about what is making them happy, to discern whether or not God is calling them to the priesthood or religious life. "If you can be happy in your life serving others, serving God, being in prayer and that relationship with God and inviting others to that. If you're that person who could be happy with that, I would consider that a call to the priesthood and religious life," he said.
Father Verne Hogan, 65 years
Father Verne Hogan's 65 years as a priest is built on a foundation of love for Christ
"I was ordained on the feasts of Sts. Peter and Paul and if you look at my vocation, I was just an ordinary person very much like Peter and Paul … I looked to both of them for inspiration because they were so human … but their love for God was never questioned," said Father Verne Hogan, summarizing his 65 years of priesthood.
Father Hogan's journey into the priesthood started at Holy Cross High School, Latonia. Father Hogan and his classmates were joking around with their school's priest. All laughing and joking until the priest pointed directly at Father Hogan and said, "Why don't you go on down to the Diocese and be a missionary priest." Father Hogan said he looked around and pointed to himself saying "Me?"
"That challenge must have stuck with me, because when I graduated (high school) I went down and saw the Bishop about being a missionary priest, and so I did and here I am 65 years later," Father Hogan said.
Father Hogan began his studies at St. Mary's College in Kentucky, for two years ofc ollege and two years of philosophy. After Father Hogan graduated from St. Mary's, it was onto the American College in Louvain, Belgium for four years of theology. One of the big challenges Father Hogan faced while studying in Louvain was the language barrier. Father Hogan said he was never really sure what language they were speaking.
"It was a very difficult language to comprehend. To this day I am not sure if they were speaking French-English, or some kind of a combination of French-Belgium or Dutch … I wasn't sure how I ever survived," Father Hogan said.
In the summer months, when the seminarians had free time, Father Hogan went to explore other parts of Europe.
"I had many wonderful experiences traveling to the different parts of France, Spain, and Italy on a motorcycle I bought from another seminarian when he left for home," Father Hogan said.
After "surviving" his four years in Belgium, Father Hogan was not sure if he would make it home. Father Hogan returned to the United States by boat during the peak of the cold war and rumors of Russian subs. "There were rumors of a Russian sub following our boat home, but it never came up, so we didn't get to see it," Father Hogan said with a smile.
Upon his return, the first parish Father Hogan served was St. Patrick in Mt. Sterling, Father Hogan spent four years before being moved to Blessed Sacrament, Ft. Mitchell for a short time.
Father Hogan served at about 10 different parishes during his time as an active priest. During this time Father Hogan took up the craft of making stained glass windows for churches and parishioners. Father Hogan estimated he made over 60 stained glass windows over this time. A highlight of his work are the stained glass windows at St. Rose Church, Mays Lick, where he created new stained glass windows representing a timeline of St. Rose's life. Father Hogan returned to Covington for some time as well, serving St. John's Parish on Pike Street. It was a big change from the "mountain/southern" parish he served in Middlesboro on the Tennessee line for about 15-20 years, but, he said, that big change was the location, not the people.
"The strength of faith and willingness to be witnesses of the Catholic faith established here by these priests and parishes in the diocese of Covington is really strong," Father Hogan said.
While pastor at St. Mary Parish, Alexandria, Father Hogan was also a teacher for Bishop Brossart High School when the school first opened.
"I spent about nine years there and it was a lot of fun … it was good parish. The high school was just beginning and had just changed from St. Mary's to Bishop Brossart. It is amazing to see how much they've grown out there … when I was there the school was just an old building bought from Campbell County (public schools)," Father Hogan said.
Father Hogan taught Religion and Latin. "I guess they thought if you've been over in Europe you ought to know it (Latin)," Father Hogan said.
Instead of reflecting on the life he has lived to this point, Father Hogan says he likes to keep moving forward. He thanks the St. Charles Community for being such a friendly and welcoming place. "Of 65 years I don't go back and reminisce much, but all the parishes I served at are still standing … so I guess I didn't destroy them … but in all seriousness every parish I served at was wonderful and I had a great time with all the people I came to know," Father Hogan said.
Father Hogan still goes to Mass provided at St. Charles three days a week. "The life here is very peaceful and orderly. There is some time of prayer, play, and many times, much of the time, time for sleep," Father Hogan said with a chuckle. Father Hogan returned to his reflection on the inspiration of Saints Peter and Paul.
"I'm sure Peter had a lot of problems. You know, Jesus was usually questioning or encouraging him, but when Peter was asked 'do you love me?' He always told Jesus 'you know it.' The same with Paul and his short comings, his love for Jesus was never questioned … When I look at myself, my life, all the faults and mistakes I've made, I really have always told Jesus when it came to my love for Him, you know I do," Father Hogan said.
Father David Bernard Gamm, 50 years
Celebrating 50 years of service — the jubilee of Father David Bernard Gamm
Maura Baker, Staff Writer
Father David Bernard Gamm was ordained May 20, 1972 — a time when liturgical changes installed by the Second Vatican Council were still new. Now, in the year 2022, Father Gamm celebrates 50 years since his ordination to the priesthood.
"The Council had commissioned the revival of the rights of the sacraments, especially the Eucharist, and I thought that was one of the greatest things that ever happened in the Church," said Father Gamm in an interview with the Messenger as he reflected on Vatican II and the early days of his priesthood, "Now we get to pray in a language we understand, we respond to the prayers and are even asked to sing hymns."
Much has changed to Catholic liturgies in the past 50 years, but Father Gamm recalls when all of the prayer responses and hymns were recited by the servers and choirs. "People would sit, stand and kneel in the church at the appropriate times … but the Mass was all in Latin, and if you wanted to follow along, you had to bury your face in a missal and could not see what was happening at the altar. So, I thought this was one of the greatest things — that we can actually participate and be a real live part of our worship experience," said Father Gamm.
Father Gamm recalls his first assignment, June 15, 1972, as associate pastor at the Cathedral Basilica of the Assumption, Covington, Ky. "We asked if there would be any men who'd volunteer to do the readings, to be a lector at Mass," said Father Gamm. "We got no response, so, I said to a canon lawyer, is there anything that pre- vented a woman from doing the readings? And he got back to me and he said no … so we advertised for men or women who would like to be lectors, and we had three women lectors! … I guess that was the first instance of a woman actually taking part in the ministries and the liturgy, and I think that set it up for what would come later down the pike."
Father Gamm also expressed fond memories of establishing children's liturgies. "I got really involved in, and I enjoyed that … I'm thinking that, if you start our participating when you're little, you're gonna do it when you get older."
Father Gamm noticed a lack of publications of homilies and liturgies for children, and would submit 24 liturgies, complete with homilies, to Ave Maria press in Indiana, and they published that in a book titled "On Cloud Nine." Father Gamm would also continue, during his service to the priesthood, to publish liturgies for children with Ave Maria press, such as "Childsplay" — 15 scriptural dramas intended to engage children with Scripture by offering them the opportunity to act out biblical stories.
During his active priesthood, Father Gamm was assigned to 12 different parishes, serving as pastor or asso- ciate pastor at some, or parochial vicar at others. He actively served the Church and his community for more than 42 years before joyfully retiring in 2016 after serving as parochial vicar at St. Paul Parish, Florence, Ky., for 7 years.
https://covdio.org/wp-content/uploads/2022/06/Screen-Shot-2022-06-03-at-3.15.24-PM.png
151
250
Maura Baker
/wp-content/uploads/2015/01/CovDioLogo_dark-300x122.png
Maura Baker
2022-06-03 15:16:38
2022-08-03 15:59:09
Congratulations 2022 jubilarians!