Upcoming Courses and Events
Online Bible Study with Fr. Timothy Schehr – the Book of Job - March 9, 16 & April 6
Tuesday, March 9, 7:00 -8:30 p.m., virtual stream from BHMA
Tuesday, March 16, 7:00 – 8:30 p.m., virtual stream from BHMA
Tuesday, April 6, 7:00 – 8:30 p.m., virtual stream from BHMA
The Book of Job
Job was perfectly upright. But there was room for improvement even in the perfect Job. Let's read his story and find out how. Along the way we will also learn about the many friends who walked beside him on the journey of suffering.
Father Timothy P. Schehr
A retired biblical scholar and former professor at Mount St. Mary's School of Theology at the Athenaeum of Ohio. He has a B.A., M. Div.,  and an M.A. from the Athenaeum of Ohio. He also has a Ph.D. from Hebrew Union College.
The cost for the study is $35.
Diocesan Scouts Religious Awards - Recognition for Scouts application forms are due March 16
Attention All Boy Scouts, Cub Scouts, Girl Scouts, Brownies, and American Heritage Girls who completed a Catholic religious award during the 2020-2021 school year.
Scouts who submit a completed application form by March 16, 2021, will receive a religious award emblem, 2021 Bishop's Religious Awards Patch and a congratulatory certificate signed by Bishop Roger J. Foys.
Similar to last year, due to concerns surrounding the spread of the COVID-19 virus, the Diocesan Religious Awards Ceremony for Scouts, traditionally held in March at the Cathedral Basilica, will not be taking place this year. The awards will be sent to your parish office in late April for distribution.
Return all completed applications by Tuesday, March 16, 2021, to The Office of Catechesis and Evangelization, 1125 Madison Avenue, Covington, KY 41011 or e-mail Lisa Taylor [email protected].
For additional information, call (859) 392-1500, ext. 1533.
Religion teacher/catechist certification and Adult Faith Formation online courses
Online courses for teachers, parish catechists, diaconate aspirants and any adult who would like to expand their knowledge of the Catholic faith. Everyone is welcome to attend any course/workshop! The cost is $35 per course.
Winter/Spring 2021 courses include Christian Morality, Praying All-Ways, Implementing RCIA in the Parish, Mariology, The Mass as Prayer, Jesus (Christology #1a) and Theology of the Body.
*** There will be two components for full credit: short instruction time and an independent study assignment. Registrants will receive a virtual link for the course before the date of the first class.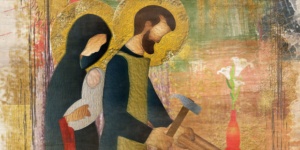 Year of the Family – March 19, 2021 – June 26, 2022