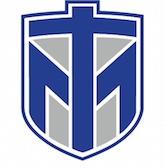 Laura Keener, Editor.
Thomas More University has announced a new initiative aimed at making a TMU education more financially attainable for local students — "The Diocese of Covington Guarantee." With the Diocese of Covington Guarantee, TMU is affirming its commitment to students from the Diocese of Covington by guaranteeing $20,000 in institutional aid to students who choose TMU.
"In my inauguration speech, I spoke of the importance of providing every student in the Diocese of Covington with a high-quality, affordable Catholic education," said Joseph Chillo, president, TMU. "The Diocese of Covington Guarantee ensures that all diocesan graduates starting with this year's high school graduating seniors who meet our admission criteria will be awarded $20,000 in institutional aid."
The Diocese of Covington Guarantee is not a stand-alone scholarship, said Rebecca Stratton, director of communications, TMU. It is designed to help bridge the gap so that each graduate of a Catholic high school in the diocese receives $20,000 of institutional aid.
Many families who have a student in a Catholic high school in the diocese are familiar with TMU's Parochial Promise. The Parochial Promise is a $14,000 scholarship offered to any student who graduates from a Catholic high school nationwide and attends TMU. Diocesan high school students attending TMU will still qualify for the Parochial Promise. The Diocese of Covington Guarantee will be added to the Parochial Promise, and any other institutional aid, until the total institutional aid received reaches, but does not exceed, $20,000.
Non-institutional aid — like a student's KEES money and federal or state grants — may be used in addition to the $20,000 from TMU.
"Our hope is that students from the diocese who qualify for full federal and state grants will have nearly no cost to attend Thomas More with this guarantee in place," said Ms. Stratton.
All Diocese of Covington graduates who meet the minimum qualifications for admissions — 2.5 GPA and 20 ACT — starting with the graduating class of 2020 qualify for the guarantee. Another convenience for students is that there is not an additional form to complete to apply for the guarantee. A student's admissions application acts as the application, said Ms. Stratton.
"Every diocesan student that wants to gain a Catholic higher education deserves the assistance to do so," said President Chillo. "Creating opportunity for our diocesan high schools to effectively position the values and significance of a Catholic higher education begins with our responsibility of being the diocesan university. The values and purpose of Catholic education are significant and relevant and we must do our part to strengthen and advance the important work that was started almost 100 years ago at Villa Madonna College."
For information visit the Thomas More University website www.university.thomasmore.edu.
https://covdio.org/wp-content/uploads/2019/11/TMUcres.jpeg
168
165
Laura Keener
/wp-content/uploads/2015/01/CovDioLogo_dark-300x122.png
Laura Keener
2019-11-06 11:23:38
2019-11-12 16:28:31
'Diocese of Covington Guarantee' a financial commitment to passing on Catholic faith