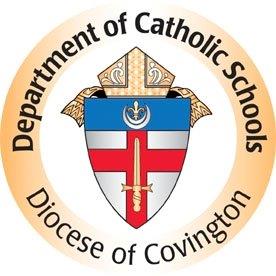 Welcome to the Department of Catholic Schools website!  The Diocese of Covington currently serves over 8,900 students in grades K-12.  We have 28 elementary schools and 9 high schools located within Boone, Kenton, Campbell, Harrison, and Mason counties.  We also have a growing number of preschools and childcare programs available at our schools and parishes.
All of our schools provide a strong, Catholic education that focuses on academic excellence.  We have a variety of options for families to choose from including small schools of around 60 students to larger schools of 500-700 students.  Our schools offer services for students with special learning needs and a variety of extra-curricular and athletic options to enhance your child's learning experience.  In addition to traditional models, we also have a Montessori school, an accelerated school for middle/high school students as well as hybrid model for homeschool families.
We invite all families to explore the Catholic school options for your children.  Our school communities provide a welcoming environment and our dedicated teachers and staff work hard to ensure each child's success.  While tuition is charged at all of our schools, scholarships and tuition assistance opportunities may be available by contacting each school directly.
As you make your way through the website, please note that we are in the process of making updates to our information to better serve you and answer questions you may have about our schools.  If we can be of assistance, please reach out to our office at 859-392-1500 or contact our school office administrative assistant, Angie Smorey, at [email protected].
Sincerely,
Mrs. Kendra McGuire
Superintendent of Schools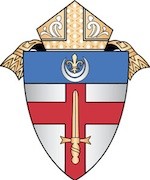 For communications concerning COVID-19 click here.