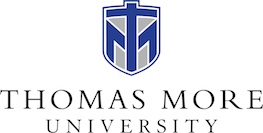 Monica Yeamans, Editorial assistant.
Angie Brinkman, director of Thomas More University's Institute for Learning Differences, will facilitate a presentation for parents, educators and other professionals working with students with learning differences such as ADHD, autism or other specific learning disabilities. The presentation will highlight the important differences between support services at the high school level compared to the college level.
The presentation will be held Nov. 20 beginning at 6:30 p.m. in the Science Lecture Hall at Thomas More University.
The discussion will include changes in educational laws and regulations, the many challenges faced by students with learning disabilities in college and some best practices in supporting those students during their transition to college.
The presentation will "help families understand they can still get support at the college level but it's quite different from what they receive in high school," said Ms. Brinkman. "Understanding the process and understanding the law that governs the process and what they can expect at the college level are some things we try to communicate to families and to prepare them for that change."
Ms. Brinkman said that every school has a department that helps students who have a documented learning difference find reasonable accommodations with classes. At TMU the Office of Student Accessibility is charged with that task.
"But not every school has a department like TMU's Institute for Learning Differences. Our program offers fee-based services like tutoring, one-on-one, specialized tutoring for students with learning differences," she said.
"We also help with things that we call executive functioning skills like how to organize and prioritize all the different tasks that come with each class; all the different deadlines that come with each class; how to set goals; how to adjust to the different type of schedule that students have on the college level. How at college students have to adjust to the fact that most of the learning takes place outside the classroom with independent learning and studying on their own. We can help them manage that, understand that and adjust to it. We help support them through that transition."
The event is free to the public but RSVP is requested by calling 344-3582 or e-mail [email protected]
https://covdio.org/wp-content/uploads/2019/11/TMUlogosmall.jpg
133
263
Laura Keener
https://www.covdio.org/wp-content/uploads/2015/01/CovDioLogo_dark-300x122.png
Laura Keener
2019-11-13 08:45:37
2019-11-13 08:45:37
Students with learning differences: the transition to college