Women and Men Religious in the Diocese of Covington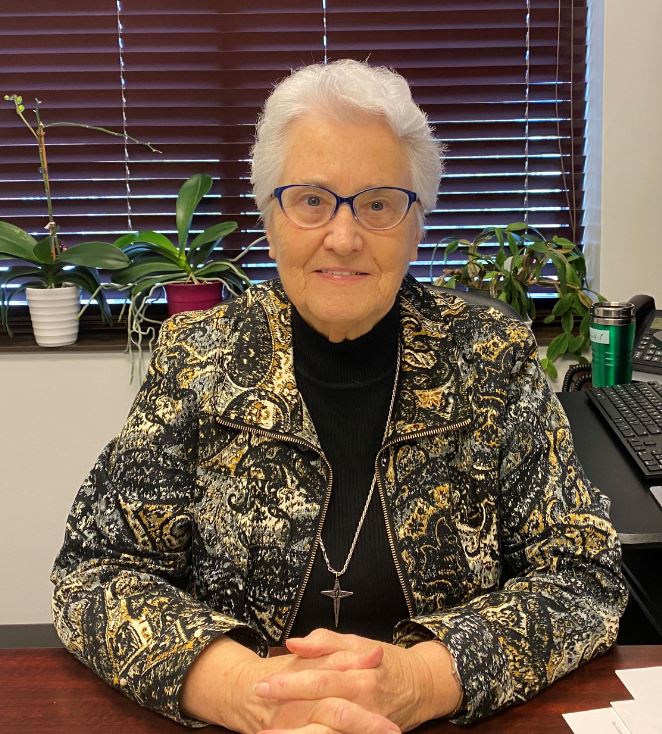 Sr. Fran Moore, CDP
Vicar for Religious
Diocese of Covington
Meet the Vicar for Religious
In her role as vicar of religious, Sister Fran Moore, CDP, coordinates the happenings with religious communities on a diocesan level as well as a national level. Sister Fran also helps coordinate school visits for women and men religious to help promote religious life and vocations to religious life. Her office hours are 8:30 a.m. – 4:30 p.m., Tuesday, Wednesday and Thursday. Contact Sister Fran at (859) 392-1500, ext. 1569.
… there is a difference between Sisters and Nuns?
Though the terms are often used interchangeably, nuns historically take solemn vows and live a life of prayer and contemplation in a monastery or convent, while sisters take simple vows and live an active vocation of prayer and charitable works in areas such as education and healthcare.
Both nuns and sisters are women religious and constitute a most beautiful way of serving Jesus Christ and all souls in the Church. They both fulfill essential tasks in the Church. While a nun is not a sister, both are addressed as "Sister."
In all cases, nuns and sisters, orders and congregations, are manifestations of the charisms of the Holy Spirit to enrich the people of God.
Upcoming Discernment Events:
Messages from the Sisters
Coming soon … blogs and reflections from our religious communities
Bringing the Love of Christ to the World
Check back later for informative videos from our religious communities!
Like the Sisters on Facebook!
The Diocese of Covington is home to five communities of Women Religious and one Public Association of the Faithful. Learn more about them by visiting their Facebook page and join them for spiritual events and service activities.
Click on "Like Page" to follow them