"

Come after me, and I will make you fishers of men.

"
"Our hearts are restless until they rest in thee." 
These words, taken from Saint Augustine's famous Confessions, are foundational to truly understanding the meaning of life and vocation.
Every human being, whether he acknowledges it or not, burns with a desire for something more; something that is more than he could hope for from this world. This burning desire is to be with the Triune God. The road toward that union with God is called vocation.
What then is our vocation? In the broadest sense, all people share the same vocation. Lumen Gentium makes it clear that all people are called to holiness. It says,
"Thus it is evident to everyone, that all the faithful of Christ of whatever rank or status, are called to the fullness of the Christian life and to the perfection of charity; by this holiness as such a more human manner of living is promoted in this earthly society. In order that the faithful may reach this perfection, they must use their strength accordingly as they have received it, as a gift from Christ. They must follow in His footsteps and conform themselves to His image seeking the will of the Father in all things. They must devote themselves with all their being to the glory of God and the service of their neighbor. In this way, the holiness of the People of God will grow into an abundant harvest of good, as is admirably shown by the life of so many saints in Church history."(LG 40) 
So we can see then that our vocation in the broadest sense is a perfection of charity and an absolute holiness. But as individuals we are each called to this holiness and this perfection of charity in a unique and special path. These individual paths to perfect charity and holiness are the particular vocations that each of us are called to discern and live throughout our lives. Whether married life, single life, religious life, or priesthood; down whatever path Christ might be calling you, it is my hope that this office will help you to discern it and then to walk it.

Make plans to come to the next
Morning of Reflection
Holy Cross Parish,
3612 Church Street,
Latonia, KY 41015
Saturday, August 13, 2022, 9:30 AM – 12:30 PM
Father Conor Kunath will offer a presentation on the Vocation of the Laity, after which there will be a celebration of the Mass.  Confession will be available during the Holy Hour, and the morning will end with Benediction.
If you enjoyed the previous Mornings of Reflection, come back for more – bring a friend!  Each month is a stand-alone presentation, but all of them work together to help us become more holy and better discern God's will in our lives.  Father Kunath is the Promoter of Priestly Vocations for the Diocese of Covington, but this Morning of Reflection is not just for men discerning a Vocation to the Priesthood.  Whether to the Priesthood, Married Life, Diaconate, Religious Life, or Single Life, God has a plan for all of us and is calling each of us to be holy in one of these Vocations.  Whatever your age, sex, or current path, you are welcome!
As always, the event is OPEN TO ANYONE AND EVERYONE,  there is absolutely NO CHARGE for this Morning of Reflection,  and NO SIGN-UP IS REQUIRED; so, come and be inspired!
Coming Soon:
September 17, 2022      9:30am – 12:30pm        St. John the Evangelist Parish, Carrollton
October      08, 2022      9:30am – Noon             St. Joseph Parish, Cold Spring
November 19, 2022      9:30am – 12:30pm         St. Pius X Parish, Edgewood
December 17, 2022      9:30am – 12:30pm         St. Timothy Parish, Union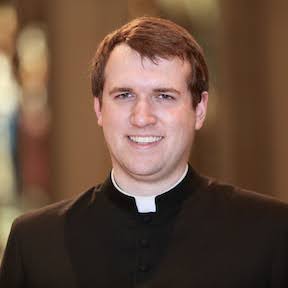 Father Conor Kunath
Director of Priestly Vocations
To learn more about discerning a vocation to the priesthood, contact Father Kunath at:
(859) 392-1566
[email protected]
Diocese of Covington