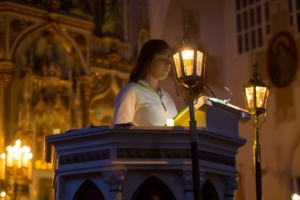 Candlelight Masses are held First Fridays, September through May. Confessions will be at 6:00pm, Mass at 7:00pm, and young adult social at 8:00pm. Future dates and locations:
Jan. 5, 2024, St. Agnes Parish, Ft. Wright
Feb. 2, 2024, St. Joseph Parish, Cold Spring
March 1, 2024, Sts. Boniface and James Parish, Ludlow
April 5, 2024, All Saints Parish, Walton
May 3, 2024, St. Pius Parish, Edgewood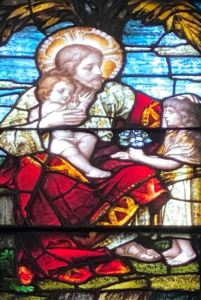 Diocesan Youth Ministry Leadership Team 
We are seeking high school, college, and adults who have a passion for developing, leading, supporting, or promoting dynamic Catholic youth ministry. Can you help us?

National Eucharistic Congress – High School Experience:
High School students are invited to encounter the National Eucharistic Congress July 17-21, 2024, in Indianapolis. Attend with diocesan youth and stay at Marian University.  Experience a profound encounter with Christ and His Church. Contact Angie Poat [email protected].