Dear Friends,
Welcome to the Department of Catholic Schools website. I am pleased that you took the time to see what our office has to offer students and their families. The education office is here to serve your needs. Please visit the links to see the many services available to you in the Diocese.
If you are looking for a wonderful school, please visit Our Schools page, which will give you the primary facts about each of our 38 diocesan elementary and high schools. Also visit the Diocesan Test Scores page or ACT Trends page and see just how beneficial a Catholic education can be.
Once again, thank you for stopping by and feel free to call the Department of Catholic Schools at 859-392-1500 to find out more about our great schools!
Sincerely,
Michael Clines
Superintendent of Schools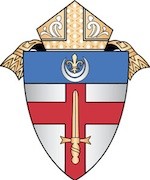 For communications concerning COVID-19 click here.
For COVID-19 Return to School Requirements click here.