A message from Bishop Foys
Easter 2021
My dear Friends,
Praised be Jesus Christ! Now and forever! Amen!
Imagine the joy that filled the hearts of the Apostles when they heard that Jesus had been raised from the dead. Until they heard that news their hearts were broken, they felt abandoned, disappointed, deserted by the Lord in whom they had placed their trust, for whom they had given up everything and everyone. He was dead and buried and with Him all their hopes and dreams for a brighter future.
Jesus is indeed risen from the dead and our hope is sure and our dreams can be realized.
There are times in our own lives when we can feel abandoned, disappointed, deserted — when our hearts are breaking. In those times we turn our thoughts to Jesus who is our hope, our salvation, our God! He will never abandon us, never desert us, never disappoint us.
This past year has, without a doubt, been a challenging year for all of us. There were times, to be sure, when perhaps we felt abandoned, deserted, disappointed — when our hearts were breaking. But it is especially during times like this that we must turn to the Lord. Crises such as the pandemic are times when we need to draw closer to the Lord and to each other. These are times when our faith should not be weakened but strengthened. God does not abandon us, does not desert us.
So, we rejoice in the Lord and praise His Name! He is raised from the dead and has conquered sin and death for all time. We put our trust in Him because we know His word is sure.
I wish each of you and your loved ones a truly blessed and joyous Easter! I assure you of my prayers each day and ask that you pray for me.
Yours devotedly in the Lord,
Most Rev. Roger J. Foys, D.D.
Bishop of Covington
2020 File Review and Substantiated Allegations List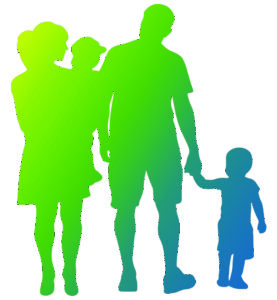 The Diocese of Covington is releasing the names of priests, religious, deacons and lay employees who have served in our Diocese against whom one or more allegations of sexual abuse of a minor have been substantiated. Click here to be directed to the file review and list.
Diocesan Parish Annual Appeal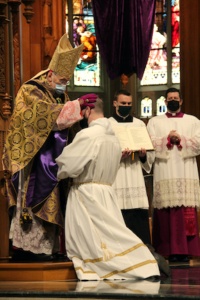 Laura Keener, Editor. Compared to last year's ordinations…
https://covdio.org/wp-content/uploads/2021/03/OrdinationGedneyLayingOnHands-copy.jpeg
432
288
Laura Keener
/wp-content/uploads/2015/01/CovDioLogo_dark-300x122.png
Laura Keener
2021-03-30 14:31:40
2021-04-15 11:01:00
Transitional diaconate ordination of A.J. Gedney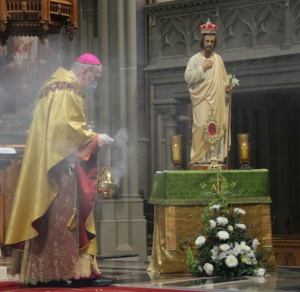 Laura Keener, Editor. This year's solemnity of St. Joseph,…
https://covdio.org/wp-content/uploads/2021/03/SolemnityStJoeIncenseWeb.jpeg
420
432
Laura Keener
/wp-content/uploads/2015/01/CovDioLogo_dark-300x122.png
Laura Keener
2021-03-25 14:47:04
2021-03-25 14:47:04
On the solemnity of St. Joseph, bishop encourages all to be 'doers' of God's will