A message from Bishop Foys
15 September 2021
My dear Friends,
Praised be Jesus Christ! Now and forever! Amen!
Nineteen years ago I received a call that would be life-changing for me. The Lord, through our then Holy Father Pope St. John Paul II, called me to the fullness of the priesthood. I remember the day as though it were yesterday. The Apostolic Nuncio at the time, Archbishop Gabriel Montalvo, called to say that our Holy Father John Paul II had decided to call me to the episcopacy and appoint me the 10th Bishop of the Diocese of Covington. I was speechless and I remember distinctly Archbishop Montalvo's words to me: "Don't worry, Monsignor. God will give you the grace you need." And so my 19-year journey as the 10th Bishop of Covington began!
These 19 years have truly been years of grace for me as I came to know the priests, deacons, consecrated religious and devoted lay faithful of this wonderful Diocese. Together we faced joys and sorrows, successes and failures, challenges and victories. Through it all, I have seen the hand of God and the words of Archbishop Montalvo keep echoing in my heart: God will give you the grace you need.
As I lay down the mantle of administration I am filled with gratitude for so many of you who have encouraged me, supported me, and especially prayed for me during these 19 years. I can never thank you enough but I do promise you my prayers. If I have disappointed any of you during these past 19 years I take this opportunity to apologize and to assure you that I have never once set out to disappoint or hurt anyone. Our frailty and humanity sometimes gets the best of all of us.
And now we wait for our new bishop in the person of the Very Rev. John C. Iffert. I ask that you join me in prayer for Bishop-elect Iffert as he prepares to take up the leadership of our Diocese. I am confident that he will fill our minds and hearts with the truth of the Gospel, the power of the sacraments, and the desire to build up the Church so that, "All may be one." (cf. John 17:21)
Let us pray to the Lord to strengthen our resolve always to serve Him and to make known His Name.
We can do so much more together than we could ever accomplish alone. May we let our light shine, so that others seeing our good works will give glory to God! (Matt 5:16)
We place our trust and hope in God for it is the Lord who begins every good work in us and it is the Lord who will bring it to completion. (Phil 1:6)
I assure you of my prayers on your behalf and I ask that you please continue to pray for me.
Yours devotedly and gratefully in the Lord,
Most Rev. Roger J. Foys, D.D.
Apostolic Administrator
Bishop Emeritus of Covington
2020 File Review and Substantiated Allegations List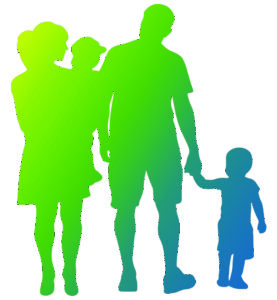 The Diocese of Covington is releasing the names of priests, religious, deacons and lay employees who have served in our Diocese against whom one or more allegations of sexual abuse of a minor have been substantiated. Click here to be directed to the file review and list.
Diocesan Parish Annual Appeal
Laura Keener, Editor. The Diocese of Covington Curia was…
/wp-content/uploads/2015/01/CovDioLogo_dark-300x122.png
0
0
Laura Keener
/wp-content/uploads/2015/01/CovDioLogo_dark-300x122.png
Laura Keener
2021-07-28 09:02:14
2021-07-28 09:02:32
After 19 years of faithful service, Bishop Foys to retire; announces Father John Iffert has been appointed next bishop
Laura Keener, Editor. Before the last school bell rang,…
/wp-content/uploads/2015/01/CovDioLogo_dark-300x122.png
0
0
Laura Keener
/wp-content/uploads/2015/01/CovDioLogo_dark-300x122.png
Laura Keener
2021-07-28 08:49:42
2021-07-28 08:49:42
The 2021–22 school year opens to in-person instruction with protocols and prayer
Welcome Bishop-elect Iffert
With praise and thanksgiving to Almighty God, the Diocese of Covington joyfully announces

The episcopal consecration and installation of
Most Rev. John C. Iffert
as the 11th Bishop of Covington,
Thursday, Sept. 30, 3 p.m. at St. Mary's Cathedral Basilica of the Assumption, Covington.
Due to limited space, entrance to the cathedral is restricted to ticket holders.
The ceremony will be live streamed from the Cathedral website, covcathedral.com.
Later that evening, everyone is invited to a welcoming reception, 6–9 p.m. at the Northern Kentucky Convention Center, Covington.
Bishop-elect Iffert asks everyone to join with him in praying every day this adapted prayer of St. Isaac Jogues as we prepare for his consecration and installation Sept. 30 at the Cathedral Basilica of the Assumption.
"Wherever I go from here, Lord, let me be strong in faith and poor in spirit. Make me a man after your own heart."
Click here to watch the press conference introducing Bishop-elect Iffert.
Cathedral Façade Dedication