2020 File Review and Substantiated Allegations List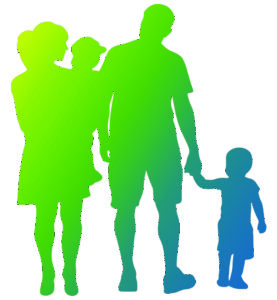 The Diocese of Covington is releasing the names of priests, religious, deacons and lay employees who have served in our Diocese against whom one or more allegations of sexual abuse of a minor have been substantiated. Click here to be directed to the file review and list.
A message from Bishop Foys
Monday, 14 September 2020
My dear Friends,
In the reopening plan for Catholic schools, I announced that, during the week after Labor Day, the four Kentucky bishops would evaluate the experiences of our schools as they welcomed students back to classrooms for in-person instruction. I met with the three Kentucky bishops virtually on Friday, 11 September, 2020.
Every day during those first four weeks of school, Kendra McGuire, associate superintendent of Schools and Laura Keener, COVID coordinator, have kept me informed of every contact, close contact and positive case of COVID-19 that has been reported from our schools. On Thursday, 10 September, 2020, I met with the principals of all of our elementary and high schools to learn from them how their school communities — students, teachers, staff and parents — were holding up under the COVID-19 protocols. I cannot minimize the amount of work and the sacrifices our school communities are undertaking, and I commend them for their perseverance. Despite the trials and tribulations it was their unanimous opinion to continue with in-person instruction.
Likewise, the other three bishops are affirming our plan to cautiously move forward in offering in-person instruction at Catholic schools in Kentucky's four dioceses.
Each of our Catholic schools is unique. So, while following the general guidance offered by each diocese — which is based upon the school protocols from the Centers for Disease Control, the Kentucky Department of Public Health and the local health departments — school re-entry plans employ a variety of models, schedules, use of facilities, and so on. We support our principals in their efforts to create sustainable models and recognize that principals will need to make adjustments to protect the safety and health of their school community. These adjustments include changes to instructional models and schedules, including periods of non-traditional instruction as conditions change and when students or teachers need to enter quarantine.
In our Diocese of Covington, Mrs. McGuire and Mrs. Keener work closely with the Northern Kentucky Health Department and the public health departments in other counties to help streamline the process of reporting and contact tracing in an effort to mitigate the spread of the virus in our schools. Our Return to School Requirements document continues to be updated based upon feedback from our public health partners. We greatly appreciate their partnership and counsel.
In closing, I would like to extend my profound thanks to our principals, staff, teachers and parents, as well as the staff of our Department of Catholic Schools and the members of the Diocesan COVID-19 Task Force. I know that everyone is working double time on all kinds of extra tasks to keep everyone safe.
As always, I thank you for your commitment to Catholic Schools and for cooperating with your principal and school staff during this health care crisis. Know that I pray for you each day. Please pray for me.
Yours devotedly in the Lord,
Most Rev. Roger J. Foys, D.D.
Bishop of Covington
Diocesan Parish Annual Appeal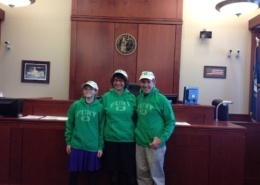 Allegra Thatcher, Assistant Editor. When the DCCH Center for…
https://covdio.org/wp-content/uploads/2020/11/dcch.jpg
720
960
Allegra Thatcher
/wp-content/uploads/2015/01/CovDioLogo_dark-300x122.png
Allegra Thatcher
2020-11-24 16:25:25
2020-11-24 16:25:25
DCCH Center celebrates 150 adoptions, reflects on 20 years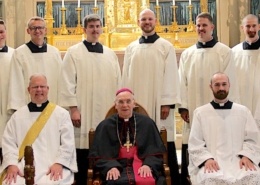 Allegra Thatcher, Assistant Editor. The 11th annual Seminary…
https://covdio.org/wp-content/uploads/2020/11/seminarians3-2.jpeg
458
1152
Allegra Thatcher
/wp-content/uploads/2015/01/CovDioLogo_dark-300x122.png
Allegra Thatcher
2020-11-24 16:21:45
2020-11-24 16:21:45
Heartfelt gratitude for support as virtual Seminary Ball premieres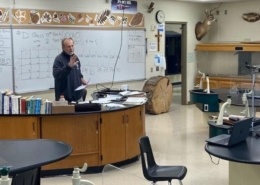 Laura Keener, Editor. With the surge of COVID-19 cases in…
https://covdio.org/wp-content/uploads/2020/11/RonaReportCCHSTeacher.jpg
480
640
Allegra Thatcher
/wp-content/uploads/2015/01/CovDioLogo_dark-300x122.png
Allegra Thatcher
2020-11-24 16:19:16
2020-11-24 16:19:16
'Seek God's grace and wisdom' as Catholic schools are mandated to transition to virtual learning
Click here for communications concerning the COVID-19 pandemic.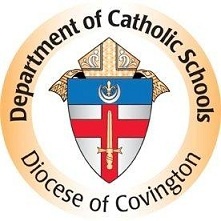 The Department of Catholic Schools has released, Tuesday, July 21, a 13-page document on how the nine Catholic high schools and 30 elementary schools and pre-schools will welcome students back to campus next month. And, on Friday, Sept. 4, a 31-page document on how Catholic high schools will return to sports. Click here for the documents.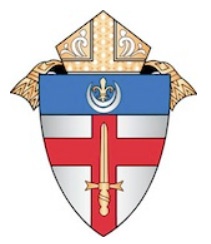 Bishop Roger Foys promulgated protocols May 12, making them particular law for the Diocese of Covington, as parishes prepare to resume the public celebration of Mass on May 20. Click here for the protocols.
Click here for the addendum released July 10, 2020.
Click here for all communications regarding the diocesan response to COVID-19.
A Call for Justice and Peace