A message from Bishop Foys
February 2021
Praised be Jesus Christ! Now and Forever! Amen!
My dear Friends,
We are about to enter into the penitential season of Lent. This Lent the call of the Lord reverberates urgently: "Be converted! Return to me with all your heart!" (Joel 2:12)
The Lord is calling on us to seize this time as a time of choosing. It is not the time of the Lord's judgment, but of our judgment. It is a time to choose what matters most and what passes away, a time to separate what is necessary from what is not. It is a time to get our lives back on track with regard to the Lord and to others.
The above is paraphrased from An Extraordinary Moment of Prayer presided over by our Holy Father Pope Francis last March, 2020. He stood alone in the great Piazza of St. Peter and spoke these words, invoking upon all his blessing, Urbi et Orbi, to the City and to the World. It was a time of great testing, anxiety and fear. COVID-19 was raging in Europe and would soon rage on our own shores. Our Holy Father sought to comfort us and to challenge us to "seize this time of trial as a time of choosing."
While it may seem as though we have been experiencing a yearlong Lent, the Lord calls to us now, in this time and in this day, to once again go into the desert where we can hear His voice, answer His call.
In the desert, where we can indeed choose what really matters most in our lives, what we truly cherish, what is important.
In the silence of the desert, where we listen to His voice.
This year has indeed been one of trial and of testing, of anxiety and fear. It has without a doubt brought out the best and the worst in us. It has been a year of life-changing experiences, a year when we have had to make choices while in uncharted territory.
What a perfect time, this Lent, to review the past year, to examine the choices we've made, the decisions that have shaped our lives. Have we made it a beneficial year? What have we learned from it? Have we put ourselves in God's hands, confident of His love for us through every trial?
As we enter this Lent 2021 may we all be converted, may we all return to the Lord with all our heart!
Yours devotedly in the Lord,
Most Rev. Roger J. Foys, D.D.
Bishop of Covington
2020 File Review and Substantiated Allegations List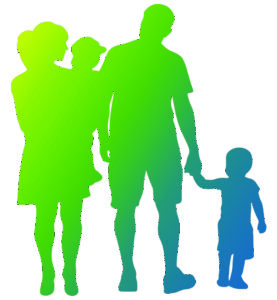 The Diocese of Covington is releasing the names of priests, religious, deacons and lay employees who have served in our Diocese against whom one or more allegations of sexual abuse of a minor have been substantiated. Click here to be directed to the file review and list.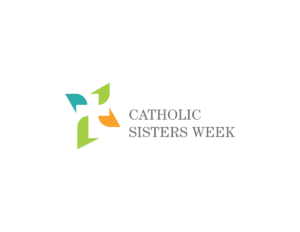 Laura Keener, Editor. As part of Catholic Sisters Week, March…
https://covdio.org/wp-content/uploads/2021/03/CatholicSistersWeekLogo.png
2550
3300
Laura Keener
/wp-content/uploads/2015/01/CovDioLogo_dark-300x122.png
Laura Keener
2021-03-03 15:56:30
2021-03-03 15:58:22
Local sisters offer challenge to end hunger for Catholic Sisters Week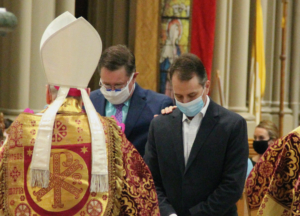 Laura Keener, Editor "The sign of an active parish, that…
https://covdio.org/wp-content/uploads/2021/02/RiteofElectionCandidatesm.jpeg
1751
2433
Laura Keener
/wp-content/uploads/2015/01/CovDioLogo_dark-300x122.png
Laura Keener
2021-02-24 14:35:24
2021-02-24 14:36:06
Candidates and catechumens 'chosen by God … elected for a new life'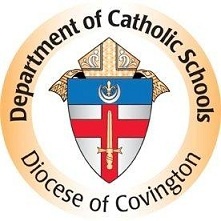 The Department of Catholic Schools has released, Tuesday, July 21, a 13-page document on how the nine Catholic high schools and 30 elementary schools and pre-schools will welcome students back to campus next month. And, on Friday, Sept. 4, a 31-page document on how Catholic high schools will return to sports. Click here for the documents.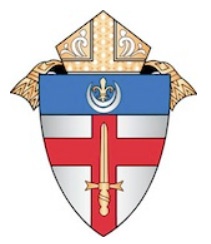 Bishop Roger Foys promulgated protocols May 12, making them particular law for the Diocese of Covington, as parishes prepare to resume the public celebration of Mass on May 20. Click here for the protocols.
Click here for the addendum released July 10, 2020.
Click here for all communications regarding the diocesan response to COVID-19.