The Consecration and Installation of Bishop John C. Iffert
A message from Bishop Iffert
October 2021
Dear Brothers and Sisters in Christ,
I give thanks to God for you!
The welcome I have received here in the Diocese of Covington has been extraordinary. I pray that I will be able to respond to your warm reception with a fervor for ministry among you, so that laboring together we will be graced by God and bear fruit for the building up of the Kingdom.
First, thank you to Bishop Roger Foys. From the first moment we spoke, Bishop Foys has been encouraging and gracious. Thank you for your warm welcome and generous spirit of hospitality.
Before they knew who the Eleventh Bishop of Covington would be, the Consecration and Installation Planning Committee worked diligently to plan and arrange the details of the events. Thank you to all involved. A special word of thanks to The Very Rev. Daniel L. Schomaker for his attention to detail and for serving as my point of contact for every aspect of the celebration.
The liturgy of Ordination and Installation was magnificent! I especially loved the devoted service of the Masters of Ceremony who always kept me where I needed to be. Their knowledge of the liturgy and repeated rehearsal freed me, allowing me to focus on prayer and maintaining an open disposition to receive the Holy Spirit. Thank you! And thank you to the readers, Diocesan seminarians, and Pontifical Servers from the Covington Latin School for their dignified assistance.
Of course, my out-of-town guests were most impressed with the amazing music throughout the liturgy. Special thanks to Dr. Gregory J. Schaffer and the Cathedral Basilica Bishop's Choir. The beauty of your harmonies brought tears of joy to my eyes several times. Thank you.
The Very Rev. Ryan Maher, rector of the Cathedral Basilica, together with his staff, did an amazing job preparing the Basilica and grounds for the Mass and the reception of hundreds of guests. Our cathedral is one of the Church's great treasures in the United States. It shone beautifully. The ushers and staff were most gracious and hospitable to all our guests. Thank you, from the bottom of my heart.
The way that so many people around the country experienced the liturgy and the wonders of the Cathedral and its choirs, was through video production streamed live on the internet and aired on the Eternal Word Television Network (EWTN). Thanks to all who worked so hard to make that happen, and to Msgr. Gerald Twaddell for his commentary throughout. Many of my neighbors in my hometown were able to participate in the liturgy only because of these efforts. Thank you.
I am most grateful to the deacons, priests and bishops who joined in the liturgy. Over the past three months I have learned that the bishops of the United States share a warm and supportive fraternity. I am grateful to my consecrators: Archbishop Joseph Kurtz of Louisville, Bishop Roger Foys, and Bishop Michael McGovern of the Diocese of Belleville. Sixteen bishops were present, including Archbishop Christophe Pierre (the representative of Pope Francis to the United States) and two Cardinals — Cardinal Cupich of the Archdiocese of Chicago and Cardinal Rigali, the retired Archbishop of Philadelphia. Thank you to Pope Francis and these bishops for calling me to a share in apostolic ministry.
Finally, thanks to all of you. For every prayer, note and blessed thought; for your presence; for viewing at home; for your intercessory prayers at Sunday Mass; for each kindness and encouragement, thank you. It makes all the difference.
I take my episcopal motto from St. Paul's first letter to the Thessalonians, "In all things give thanks" (5:18). Gratitude allows us to stand honestly before God, recognizing that every good gift comes from God and not from us. Gratitude fosters humility and keeps us united in Christ.
The grateful heart recognizes that every blessing is for our salvation. You, the priests and people of the Diocese of Covington, are that kind of gift in my life. I thank God for you!
Gratefully yours in Christ,
Most Rev. John C. Iffert
Bishop of Covington
A message from Bishop Foys
15 September 2021
My dear Friends,
Praised be Jesus Christ! Now and forever! Amen!
Nineteen years ago I received a call that would be life-changing for me. The Lord, through our then Holy Father Pope St. John Paul II, called me to the fullness of the priesthood. I remember the day as though it were yesterday. The Apostolic Nuncio at the time, Archbishop Gabriel Montalvo, called to say that our Holy Father John Paul II had decided to call me to the episcopacy and appoint me the 10th Bishop of the Diocese of Covington. I was speechless and I remember distinctly Archbishop Montalvo's words to me: "Don't worry, Monsignor. God will give you the grace you need." And so my 19-year journey as the 10th Bishop of Covington began!
These 19 years have truly been years of grace for me as I came to know the priests, deacons, consecrated religious and devoted lay faithful of this wonderful Diocese. Together we faced joys and sorrows, successes and failures, challenges and victories. Through it all, I have seen the hand of God and the words of Archbishop Montalvo keep echoing in my heart: God will give you the grace you need.
As I lay down the mantle of administration I am filled with gratitude for so many of you who have encouraged me, supported me, and especially prayed for me during these 19 years. I can never thank you enough but I do promise you my prayers. If I have disappointed any of you during these past 19 years I take this opportunity to apologize and to assure you that I have never once set out to disappoint or hurt anyone. Our frailty and humanity sometimes gets the best of all of us.
And now we wait for our new bishop in the person of the Very Rev. John C. Iffert. I ask that you join me in prayer for Bishop-elect Iffert as he prepares to take up the leadership of our Diocese. I am confident that he will fill our minds and hearts with the truth of the Gospel, the power of the sacraments, and the desire to build up the Church so that, "All may be one." (cf. John 17:21)
Let us pray to the Lord to strengthen our resolve always to serve Him and to make known His Name.
We can do so much more together than we could ever accomplish alone. May we let our light shine, so that others seeing our good works will give glory to God! (Matt 5:16)
We place our trust and hope in God for it is the Lord who begins every good work in us and it is the Lord who will bring it to completion. (Phil 1:6)
I assure you of my prayers on your behalf and I ask that you please continue to pray for me.
Yours devotedly and gratefully in the Lord,
Most Rev. Roger J. Foys, D.D.
Bishop Emeritus of Covington
2020 File Review and Substantiated Allegations List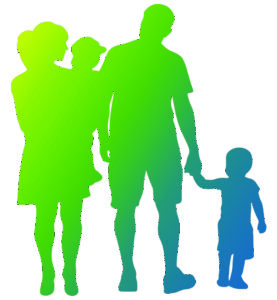 The Diocese of Covington is releasing the names of priests, religious, deacons and lay employees who have served in our Diocese against whom one or more allegations of sexual abuse of a minor have been substantiated. Click here to be directed to the file review and list.
Diocesan Parish Annual Appeal
Cathedral Façade Dedication
Laura Keener, Editor. The Diocese of Covington Curia was…
/wp-content/uploads/2015/01/CovDioLogo_dark-300x122.png
0
0
Laura Keener
/wp-content/uploads/2015/01/CovDioLogo_dark-300x122.png
Laura Keener
2021-07-28 09:02:14
2021-07-28 09:02:32
After 19 years of faithful service, Bishop Foys to retire; announces Father John Iffert has been appointed next bishop
Laura Keener, Editor. Before the last school bell rang,…
/wp-content/uploads/2015/01/CovDioLogo_dark-300x122.png
0
0
Laura Keener
/wp-content/uploads/2015/01/CovDioLogo_dark-300x122.png
Laura Keener
2021-07-28 08:49:42
2021-07-28 08:49:42
The 2021–22 school year opens to in-person instruction with protocols and prayer