A message from Bishop Iffert

Dear Brothers and Sisters in Christ,
With faith and hope in eternal life, we give thanks for the life of Pope Emeritus Benedict XVI. As the funeral liturgy teaches us, the blessings of his life are signs to us of God's goodness and of our fellowship with the saints in Christ.
As teacher of the Christian faith and Universal Shepherd of the Church on Earth, Pope Emeritus Benedict, taught us above all to keep our hopes and desires focused firmly on Jesus Christ. Jesus is the source of our trust and confidence. He emphasized Sacred Scripture (the Bible) as an essential starting point for theology and the spiritual life. In continuity with St. John Paul II and in union with Pope Francis, Benedict explicitly called us to the work of evangelization — sharing the Gospel of Jesus with others. He demonstrated by his life that worshiping and glorifying God is the central purpose of life and the key to happiness and fruitfulness. He taught us to follow the path of Love, Hope, and Faith. After laying down the papal ministry for selfless reasons with the good of the Church in his mind, Benedict lived out his life in humility and prayer.
I encourage everyone to pray daily in thanksgiving to God for the precious gift of Pope Emeritus Benedict's life, scholarship, sanctity, and leadership. Pray also that one who has taught us so powerfully about the centrality of Jesus may now know the mercy and joy of eternal life with Christ. I invite Catholics to offer at least one Our Father, one Hail Mary, and one Glory Be for the Pontiff Emeritus each day through January 13, 2023 (nine days of prayer beginning on the day of the Funeral Mass). It is a worthy practice to offer some work of direct service for the poor during this time of mourning. I welcome all who love Christ and all people of good will to join your prayers and works of mercy to those of your Catholic neighbors. Thank you for your kindness.
On Thursday, January 5, 2023, at 6:30 p.m. at the Cathedral Basilica of the Assumption, I will offer a Memorial Mass for Pope Emeritus Benedict XVI. Rosary will be prayed before Mass beginning at
6:00 p.m. Please help spread word of this liturgy and join us in thanking God and trusting this good and faithful shepherd to God's eternal care.
With confidence in Divine Providence and certain hope in the Resurrection, I remain . . .
Yours in Christ,
+Bishop John Iffert
2022 Diocesan Parish Annual Appeal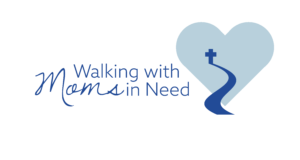 For information on pregnancy care centers and other parish resources click here.