A message from Bishop Foys
1 June 2021
My dear Brothers and Sisters,
Praised be Jesus Christ! Now and forever! Amen!
The Covid-19 pandemic has disrupted all aspects of life — how we work, how we shop, how we celebrate with family, even how we gather for worship. How many times this past year have you heard people say that they can't wait until the Covid-19 is just a memory so that we can "get back to normal"? Perhaps you have even heard yourself saying it! I know I've heard myself say it and I've thought it more times than I can count.
Patiently and persistently we have prayed to the Lord that He will see us through this time of trial and illness. The Lord hears our pleas. Slowly it seems as though we are now finally on the road to some sense of normalcy, some sense of what life was like pre-Covid-19.
As we move forward, what could be more normal for the Christian than Sunday worship? What could be more normal for the Christian Catholic than Sunday Mass? Remember when we had to close our churches to public worship? Holy Week 2020 was celebrated in empty churches as was Easter Sunday that year. I know that took a toll on many people and Easter 2020 simply was not the same.
Since for all practical purposes almost all restrictions have been lifted by the Center for Disease Control (CDC) as well as by the Commonwealth of Kentucky, it is time that we as Catholics "get back to normal" and once again make Sunday Mass a regular part of our lives.
Therefore, as of Saturday, 12 June 2021 I am lifting the dispensation from the obligation of attending Sunday Mass that was granted to all parishioners of the Diocese of Covington. Of course, those who are sick and/or unable to attend Mass for a truly legitimate reason, do not need a dispensation. This has always been the case. But as of Saturday, 12 June there is no longer a blanket dispensation from attendance at Sunday Mass for Catholics in the Diocese of Covington.
The Eucharist is "the source and summit of the Christian life." (Catechism of the Catholic Church, #1324, Lumen Gentium, #11). It is the sum and summary of our faith. (CCC #1327) In the Eucharist we not only give glory and honor to the Lord but we join our hearts, our minds, and our voices as one community of believers. So many people have told me over this past year that while the livestreaming of the Mass was beneficial to them and while they were grateful to participate in that way, it simply did not and could not take the place of being together with the community of believers in person.
Hopefully we have learned through our experience of these past 14 months just how important things and people we took for granted are to us. Coming together for the celebration of the Eucharist is one of the priorities that we have all hopefully come to appreciate and value and desire even more than ever before.
We look forward to welcoming you back to the community of believers as we join together in praising and glorifying our Lord in the Eucharist. Be assured always of my prayers. Please, pray for me.
Yours devotedly in the Eucharistic Lord,
Most Rev. Roger J. Foys, D.D.
Bishop of Covington
2020 File Review and Substantiated Allegations List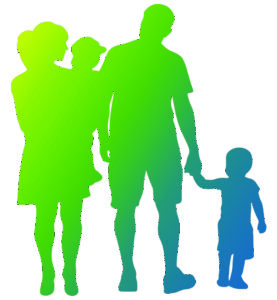 The Diocese of Covington is releasing the names of priests, religious, deacons and lay employees who have served in our Diocese against whom one or more allegations of sexual abuse of a minor have been substantiated. Click here to be directed to the file review and list.
Diocesan Parish Annual Appeal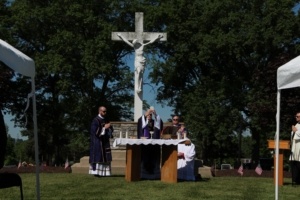 Laura Keener, Editor. On a beautiful Monday morning Bishop…
https://covdio.org/wp-content/uploads/2021/06/MemorialMassHost-scaled.jpg
1706
2560
Laura Keener
/wp-content/uploads/2015/01/CovDioLogo_dark-300x122.png
Laura Keener
2021-06-03 10:57:24
2021-06-03 10:57:24
At Memorial Day Mass — remember and pray for those who sacrificed their lives for freedom
Curated by Father Jordan Hainsey In celebration of the dedication…
https://covdio.org/wp-content/uploads/2021/06/Construction_01_300.jpg
1764
2400
Laura Keener
/wp-content/uploads/2015/01/CovDioLogo_dark-300x122.png
Laura Keener
2021-06-03 10:48:51
2021-06-03 10:49:25
For a limited time — exhibits on Cathedral campus celebrate façade dedication
Bishop Roger Foys, the priests, deacons and members of the Diocese of Covington mourn the death, June 8, of
Father Clarence (Jack) Heitzman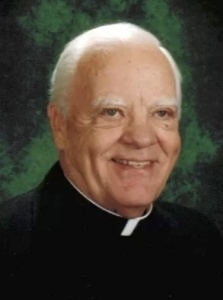 Visitation:
Friday, 11 June from 4:00–7:00 p.m.
Saturday, 12 June from 9:00–10:00 a.m.
Vigil:
Friday, 11 June at 7:00 p.m.
Funeral Mass:
Saturday, 12 June at 10:00 a.m.
All services are taking place at the Cathedral Basilica of the Assumption, Covington
Eternal rest grant unto him, O Lord.
And let perpetual light shine upon him.
May he rest in peace.
May his soul and all the souls of the faithful departed through the mercy of God rest in peace.
Amen.