A Lenten message from Bishop Iffert

Dear Brothers and Sisters in Christ,
I was recently reminded that we can do something for years and not understand why we are doing it. I received a letter from someone whose non-Catholic friends questioned him about abstaining from meat on the Fridays of Lent. They asked him how it could be a sin for a Catholic to eat meat on Friday during Lent and not a sin for protestant Christians to do the same. They believed this inconsistency proved that the Catholic faith is fatally flawed. It was enough to plant a seed of doubt in the letter writer.
It reminds me of a conversation I heard recently between a mother and daughter. The daughter wanted to know why she didn't have a smartphone yet, when everyone in her class was allowed one. Without breaking stride her mother said, "Because I do not get to decide what is best for your classmates. I do get to decide what is best for you."
For Catholics, if we completely ignore the Church's laws of fast and abstinence during Lent, we sin. It is not because eating meat is immoral. (It is the same meat after all that many will happily eat on Saturday.) We sin because we disobey the reasonable request that a legitimate religious authority makes of us; an authority that our protestant friends do not recognize as legitimate. That is why an action can be a sin for one who recognizes that the Holy Spirit guides us through the leadership of our Catholic pastors and well-established spiritual traditions, and hardly the point for a separated brother or sister who does not accept this truth.
If Catholics ignore the Church's regulations of fast and abstinence, we refuse to do something that saints have found to contribute to their spiritual maturity. We miss an opportunity to do penance, to unite that sacrifice to the cross of Christ, and to join in solidarity with Catholic Christians sharing a common penance around the world. Like an immature person, we display negligence, selfishness, and disrespect. This is the source of the culpability that attaches to our actions. We sin because we refuse to submit ourselves. We refuse to surrender.
Surrender is hard. For several Sundays leading up to Lent, we have heard from Jesus' Sermon on the Mount. Jesus has been teaching us to surrender ourselves, to purify our motives, and to let him make our hearts poor, meek, and merciful. Lent is a school to help us learn to surrender. We pray (surrender our time and attention), fast (surrender our pleasures), and give alms (surrender our stuff) so that we can learn to be more and more like Jesus.
In the second reading for Ash Wednesday we read, "We are ambassadors for Christ, as if God were appealing through us. We implore you on behalf of Christ, be reconciled to God" (2 Cor 5:20-21).
An ambassador is an official representative, one who speaks for another, a vicar. When I was first appointed a "vicar" of my local bishop, I took an hour or two to study what that meant. What stood out to me most in that brief study was a commentator who said that a vicar's chief responsibility was to come to know the mind of the bishop and never to do anything that the vicar knows is contrary to the other's will. It is a difficult and humbling thing to do. It requires discipline.
We are "vicars" (ambassadors) for Christ. Our task is to come to know his mind and to do everything according to Christ's will. Be reconciled to Christ. We must strive to take his decisions as our own.
And what is the mind of Christ? What is the pattern of his life? He reveals himself to us most completely on the cross. He allowed himself to be tied and led to the Place of the Skull – the place of death. Out of love for us, he surrendered himself.
There are tasks that help us to practice surrender so that we might come to know the mind of Christ and choose his will over our own fallen wills. Chief among them: prayer, fasting, and almsgiving. The Church preserves these patterns and calls us to them in a special way during Lent. Our pastors even remind us that we are obliged to engage in some pattern of prayer, fasting, and almsgiving. To know this wisdom and refuse it is a blameworthy act. To embrace it and strive to live after the pattern of Christ is to love like he loves.
Last year at this time I reminded you that Lent is a joyful season. This year I am remembering that Lent is a season of love. Love leads us to surrender ourselves as gift to God and one another.
God bless your Lenten journey. God bless you in love.
Yours in Christ,
+Bishop John Iffert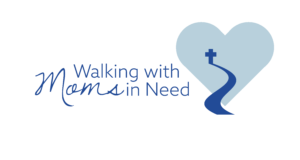 For information on pregnancy care centers and other parish resources click here.