By Brad Torline.
If you have never Googled Mother Teresa's toes, do it. You'll be shocked.  Gnarled, crooked and folded over each other, it's a wonder she was able to stand on them at all.
The story goes that she would rifle through all the shoes donated to the Missionaries of Charity and choose the worst ones for herself. Years of doing this resulted in horribly deformed feet.
What made me think of her toes the other day was a reflection I was reading during morning prayer. I have been meditating, for years now, on a remarkable book entitled "Fire of Mercy, Heart of the Word." The author, a literature professor turned trappiest monk, draws on his vast literary and spiritual experience to produce pages of commentary on just a few short words at a time in the Gospel of Matthew.
One such reflection is on the Lord's striking admonition that if your right eye causes you to sin, pluck it out. Better to lose one member of the body, than the whole body be cast into hell.
Father Simeon's reflection is: "The Lord suggests that the Christian life is a battlefield. Only the squeamish and cowardly return untouched and 'whole' from the battle. Wounds make the hero. He who does no violence to himself is either spiritually dead, apathetic, … or narcissistic … this body of ours has been given us to engage it in adventures, odysseys, in warfare and in heroic deeds for the common good."
Of course, neither the Lord nor Father Simeon (nor I for that matter), want you to hurt yourself. But we also don't want you to overemphasize the role of comfort or "wholeness" in this life.
Our current culture believes that there is no God, there is no life after death, there is only nothingness which we are hurtling closer to each and every day. This life is all we have. These feeble bodies and their pleasures are all we have. Ergo our "wholeness" needs to be preserved at all costs.
Following this logic, you get the mindset that you need to care for yourself above all else. Don't try to fix your strained relationships, just flee from them lest they cause you mental strain. Don't go to Mass on Sunday mornings, go to the gym. And, good God, whatever you do don't get married or have children. The lack of sleep, increase in stress, etc. etc. will surely put you in an early grave.
This last point is why this meditation hit me so hard. In the middle of praying, I looked up from Father Simeon's book and caught a glimpse of my wife on the other end of the couch. She was also doing her morning prayer, reading a book about Mother Teresa.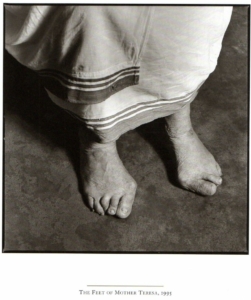 My wife has given us two children in the last three years. All while launching a new career and working 12-hour shifts in the hospital caring for the sickest of the sick. She does not get much sleep. She rarely gets to run or exercise anymore. She had told me a few days ago that it was starting to bother her. The Lord had given me, through my prayer, some words of consolation to her.
Yes, we should strive for virtue, to have temperance, to care for our own health. But not for its own sake. The body must be preserved only for the sake of sacrifice, only so that we can offer more and more of it for love.
The mantra of the world is "My body, my choice." The mantra of the Christian is "My Body, given up for you."
Life is good and we should strive to preserve as much of it as we can — not for its own sake, only so that we can have more of it to give. And, ironically, paradoxically this is the secret to a happier, fuller life. How much better a life spent giving and spending itself out in love rather than stressfully, anxiously, frantically trying to preserve itself at all costs.
This reminds me of Bishop Fulton Sheen's famous sermon on how Christians should be having more fun than atheists. He likened life to playing with a tattered old beach ball on a summer holiday. If we thought this old beach ball is all we will ever have, we will play with it less, be more careful with it, horde it, hide it. Conversely, if we know that when we are done with this tattered old ball, we will be given a new and better ball, we will play more recklessly, more joyfully with it. We will have more fun and be less anxious.
He who seeks to save his life, shall lose it. He who loses his life out of love, love of God most of all, will save it. The Christian life is a battlefield. It is an adventure. If you don't want to scrape your knee, then this life is not for you. In this life, wounds make the hero. They are the marks of the saints.
In heaven, Christ still bears the marks of his crucifixion. They are his glory. Perhaps Mother Teresa will still have her gnarled toes. Perhaps mothers will still bear the marks of the sacrifices they made.
In heaven it will be the exact opposite of how it is here. In heaven the marks of our sacrifices, our wounds will be our glory. And any lack of them will be our shame.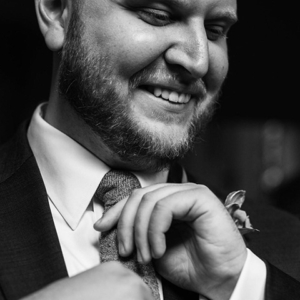 Brad Torline is executive director for The Angelico Project, Cincinnati, Ohio.
https://covdio.org/wp-content/uploads/2023/04/MotherTeresa.jpg
750
900
David Cooley
/wp-content/uploads/2015/01/CovDioLogo_dark-300x122.png
David Cooley
2023-04-24 16:14:40
2023-04-24 16:15:02
Mother Teresa's Toes