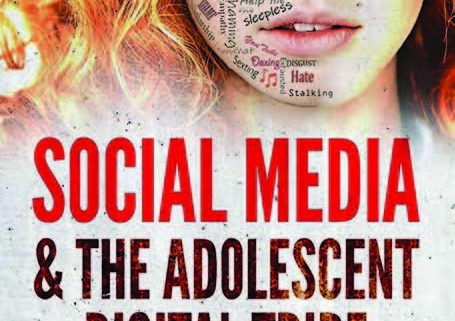 The war on child sexual abuse: The most powerful weapon is education
Julie Feinauer, Contributor
Did you know that nearly 10 percent of children will report being victims of sexual abuse before they reach 18? Unfortunately, it is estimated that only about 38 percent of victims ever report. This means that the true impact of the problem may not be known. Also, those who are victims of voyeurism, exposure to pornography, sexting or other types of grooming where there is no touch but are harmed none-the-less, are not counted here, and would only raise the numbers of those affected. 
Recently the CDC stated that child sexual abuse is a national public health crisis due to the lifelong impact to health, opportunity and well-being. They state that the estimated lifetime economic burden of child sexual abuse in the United States alone is around $10 billion. These numbers are staggering, but together we can fight to bring about change. 
In the prevention of child sexual abuse, education and training are powerful weapons. When communities are educated about the tragic epidemic of child abuse, a new group is armed to aid in the protection of God's most precious gifts. 
The Diocese of Covington Safe Environment Office is proud to share that nearly 34,000 employees and volunteers have completed VIRTUS — Protecting God's Children training. These individuals have been instructed on how to identify deceitful grooming behaviors, how to calmly listen to a child who discloses abuse, and how to make a report of abuse to the proper authorities. 
These skills are invaluable and may save the life of a child. This training, followed up by the monthly bulletins and "refresher" modules help keep each user of the VIRTUS system up to date on the latest issues in child protection. In addition, principals, counselors, teachers, and Parish School of Religion teachers are further trained to educate children using the VIRTUS — Empowering God's Children program (EGC). 
EGC, the children's training platform, has made safe environment education equitable across all classrooms, Catholic school, Parish School of Religion (PSR/ CCD) and home school (by request and with their pastor's approval). The lessons are designed to help children learn boundaries and safety in a non-threatening way that meets the needs of each grade level. 
The spiraled curriculum ensures that children learn about important topics over the course of their time in schools and PSR programs. We know that no child is responsible for their own safety; that is why a vital part of the program is assisting them in identifying those trusted adults in each of their lives. Children then know who they can turn to if they need to discuss difficult issues like physical or mental health issues, bullying or abuse. 
In addition to the EGC program, schools and PSR programs are encouraged to conduct training on (age appropriate) related issues such as bullying, drug and alcohol use, suicide prevention, and internet safety. 
Community programming is an important part of education. The Safe Environment Office kicked off the year with two outstanding presentations by Steve Smith with "A Wired Family." Mr. Smith spoke about not only the dangerous predators that lurk behind the screen, but the illicit material that is easily attainable with just the click of a key. By discussing difficult but timely topics, everyone is better prepared for difficult situations that may arise in the community and maybe even in our own homes. The Safe Environment Office looks forward to providing additional community speakers and workshops in the coming year. 
Do your part to help win the war on abuse. Get educated about the topic, take the VIRTUS Protecting God's Children training, attend a community program, or do some research on reputable websites like RAINN, The National Center for Victims of Crime, Darkness to Light, or the CDC. Support agencies that help children and families dealing with abuse, especially those in our area — the Family Nurturing Center, Northern Kentucky Children's Advocacy Center, or the Diocesan Catholic Children's Home are just a few of the places that work to ensure brighter futures for everyone. 
Above all, don't be afraid to talk to others about what you have learned. Enlist others to the call of advocating for children. When we join in the army to protect God's children, we are becoming allies to create a better world and a safe environment for all. 
Julie Feinauer is the director of the Safe Environment Office for the Diocese of Covington, Ky. 
Content provided by the Messenger.
https://covdio.org/wp-content/uploads/2023/04/ChildAbuse.jpg
746
455
Maura Baker
/wp-content/uploads/2015/01/CovDioLogo_dark-300x122.png
Maura Baker
2023-04-24 12:00:26
2023-04-24 12:00:26
The war on child sexual abuse: The most powerful weapon is education